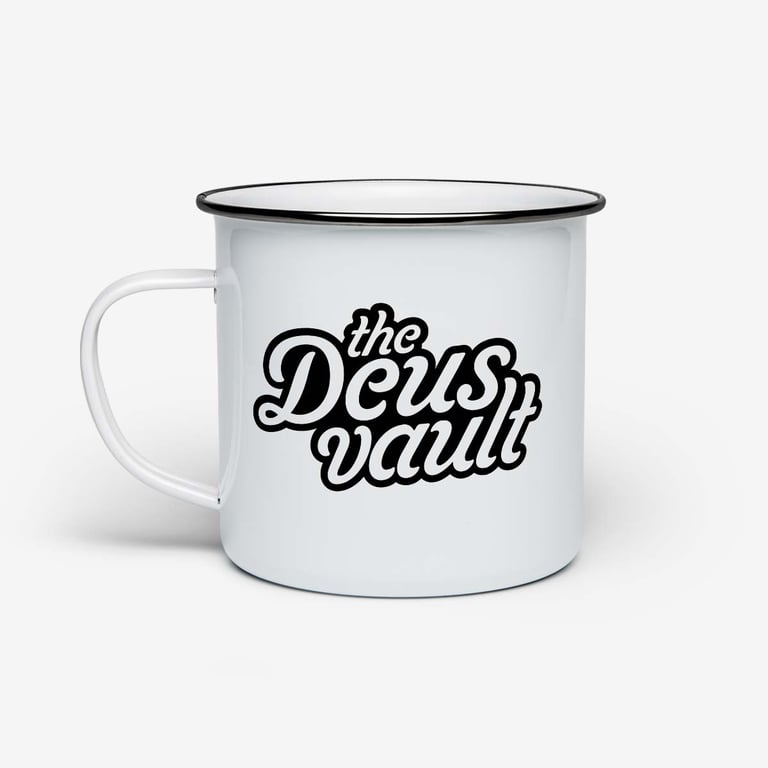 The Deus Vault - Coffee Mug
You've stopped for a brief respite on your quest to evangelize your based Catholic faith. You light a small fire and sip coffee from your official The Deus Vault camping mug. The warmth refreshes your soul - you are ready for God's next challenge.
• Material: Enamel
• Dimensions: height 3.14″ (8 cm), diameter 3.25″(8.25 cm)
• White coating with a silver rim
• Hand-wash only
⚠ WARNING: Don't heat liquids or food directly in the mug - may damage enamel coating.